I don't usually like to target people. I'm not saying witch-hunt this guy, I don't support, nor endorse witch-hunting. But if you plan on interacting with this guy, I'm just saying be careful.
This guy is a complete asshole, and, in some of my friends' opinion, a bad server owner. I got screenshots from my friend on Discord. I will show mine, I think mine's the biggest example of faggotry.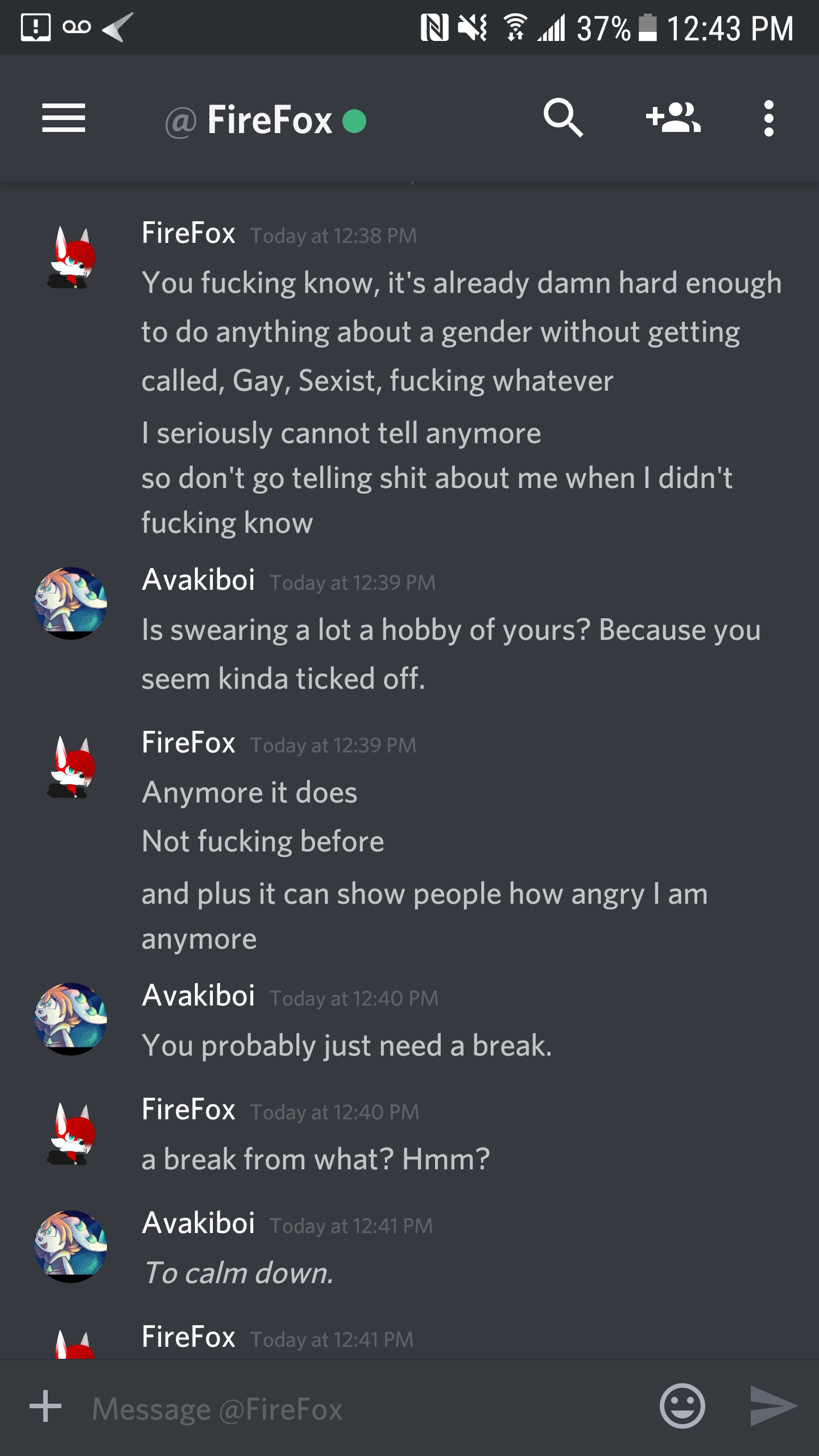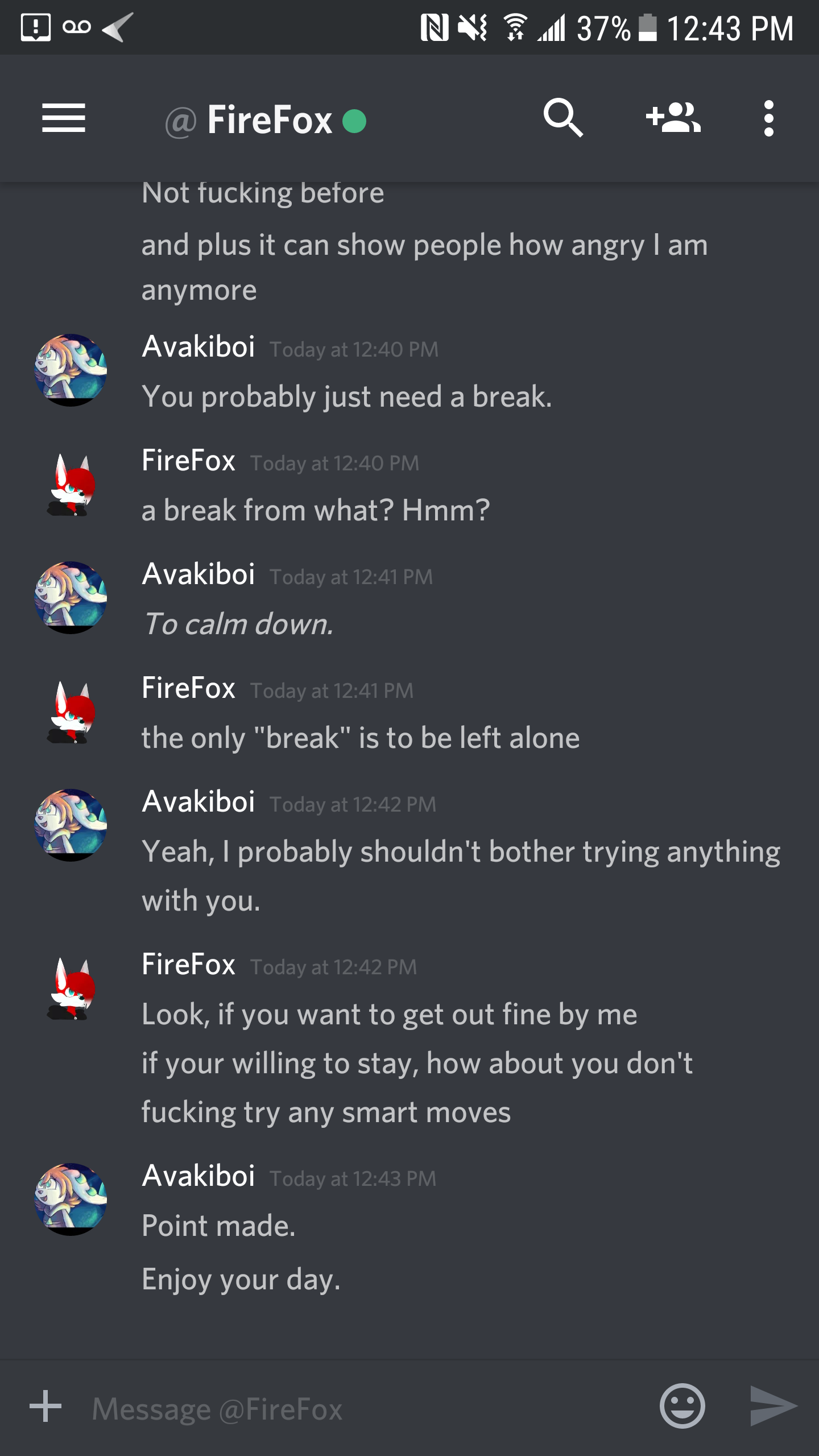 and here's mine.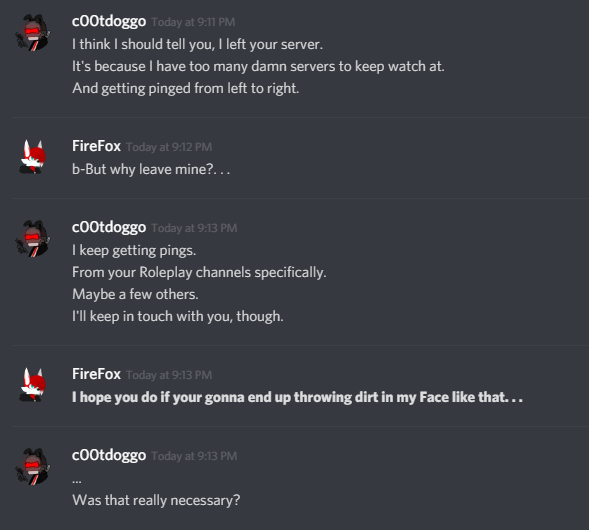 Here's some backstory on why I left. I got some information from somebody, I can't remember their username though, but he told my friend (Avakiboi) that he isn't the way he seems. It eventually got to me, and I left because I didn't want to be in a server where he's trying to manipulate people, and attack my friend (who literally did nothing wrong). As you can see, though, from my screenshot, I didn't threaten him once. I didn't say anything that can be remotely a threat (besides leaving, but that was an action), and he gets hostile with me.
Again, I'm not saying, "Hunt him down", or anything. I'm just warning you about this guy's true colors. So please, do not witch-hunt him. I will not be giving his Discord user tag, Steam username, or his ROBLOX username (which he so happens to have). Thank you for reading, and stay safe everyone.